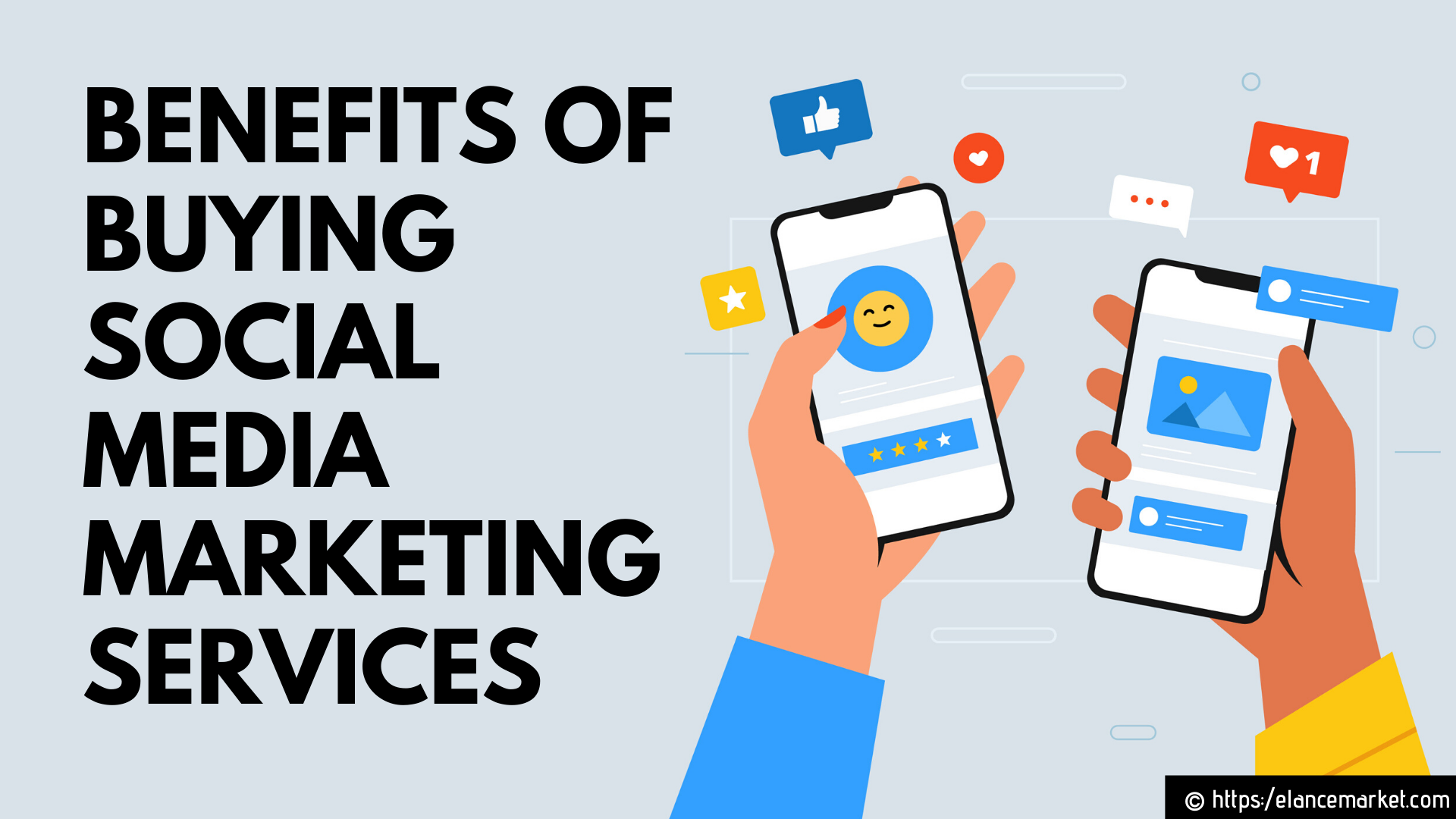 Overview:
Benefits of Social Media Marketing Services!
Social media marketing is the new trend in the current digitalized market. There are several benefits of using SMM and the list keeps getting lengthier and lengthier depending on the type of service provider you use. But, today, we shall discuss the 5 assured benefits that a business will surely avail when they buy social marketing services from sites like Elancemarket. These benefits can be listed as follows-
Better Brand Recognition
When people start seeing logos, ads, install invites, etc., more often they are in a better state to identify the brand or company. People nowadays spend a lot of hours on social media and hence, it is easy to target people on social media than anywhere else. The best part is that people tend to remember brand motives, captions, etc., once they have viewed an ad on social media. When you buy professional services, your ads are a lot more interesting and they can be trending.
Higher Conversion Rates
The social media platforms are probably the most closely associated sites with potential users. Based on keywords, history of searches, and various other data & information, people are usually exposed to ads they might be interested in. While other marketing platforms force through their products and services, social media presents them in the most interesting manner to people who might be interested in those products and services.
This ultimately results in better conversion as only interested customers, users, etc., are exposed to social media ads.
Better Targeting
The biggest advantage compared to any marketing theory is targeting. Professional service providers like Elance Market ensure the ads are tuned in such a way that the potential target segment is optimally exposed. For instance, if a company is based in India and starts an advertisement campaign to Sri Lanka or the United States just because of cost or popularity, a lot of advertisement money and traffic goes waste. Professional services ensure better targeting based on geography, age group and other parameters allowing the brand or the company reach a larger group of interest people.
Cost Effectiveness
Many people skip the professional services and opt for self-driven social media campaigns can prove very expensive. Hiring an expert might seem to burden initially but it isn't as there are minimal risks and maximum rewards. Most self-driven campaigns have proven very ineffective and on some occasions also created a negative image or reflection in the minds of potential consumers. The reason why people buy web marketing services is because of the need for experience and expertise to manage social media marketing campaigns. The best part is that they do it the most cost-efficient way.
Increased Traffic
Social media today certainly leads to more traffic compared to even search engines. The traffic generated from social media as discussed earlier has a better conversion rate too. Hence, it is always a better idea to tilt a little extra budget towards social media when setting up a digital campaign. Considering the complexity of budgeting and segregating budget on different social media platforms, it is a worthy idea to buy digital services that comprehensively deal with all these. Ultimately, you will see a sharp rise in traffic in short-run as well as long-run.
Are you looking for Digital Marketing Services? If Yes! you can get cheap and affordable Digital Marketing Services at ElanceMarket.
SignUp Now to Get FREE Access to our All in One Digital Marketing Platform!
We will continue to update Front; if you have any questions or suggestions, please contact us!
Follow us on Facebook, Instagram, Twitter, Pinterest, Linkedin, YouTube, and Medium.

Written by
I create advanced website builders made exclusively for web developers.
3 Comments

As a Special Education teacher this resonates so well with me. Fighting with gen ed teachers to flatten for the students with learning disabilities. It also confirms some things for me in my writing.
Reply

Love it Dave! We're all about keeping it up.
Reply

Maria Muszynska
2 days ago
Since our attention spans seem to be shrinking by the day — keeping it simple is more important than ever.
Reply
Post a comment
Stay in the know
Get special offers and the latest news updates from ElanceMarket™.