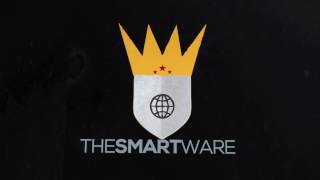 24/7 Support
Contact us 24 hours a day, 7 days a week.
Free shipping
Automatically receive free standard shipping on every order.
Total Views:
Viewed 9,135 times
Create Professional Intro & Outro Video Animation of your Website / Brand Logo for $30
If you're not satisfied after delivery, request for a free revision within 7 days, we may give full or partial refund in certain cases.
About Create Professional Intro & Outro Video Animation of your Website / Brand Logo
★★★ Bring Your Logo To Life ★★★
Intro Video Sample:-
Outro Video Sample:-
This gig is designed to Animate your Logo Professionally.
Take your videos and business to the next level!
Custom animation is the way to go to stand out from your competitors and to boost your business, every logo design is unique that's why you need a unique intro or outro that suit your logo!
★★★ 100% Satisfaction Guaranteed ★★★
Let's do this!
If you have any questions or if you want to consult before ordering feel free to contact us.
What you will get?
Resolution: 720p/1080p.
Unlimited Revisions in every order.
Custom-made everything.
Logo Transparency
Custom Color
Message to all buyers
You only need to send us your logo, text, tag line and describe your idea. Then let one of our professional's creativity does its job. In case you have a complex vision or a particular thought then please share a refrence in notes and kindly get in touch in advance so we can make sure that we can realize what you are looking for.
We are happy to take your business to the next level!
Thank You for choosing us!
Note: You can also contact us before placing your order to know more about the service and the extra, to make your first impression even better.